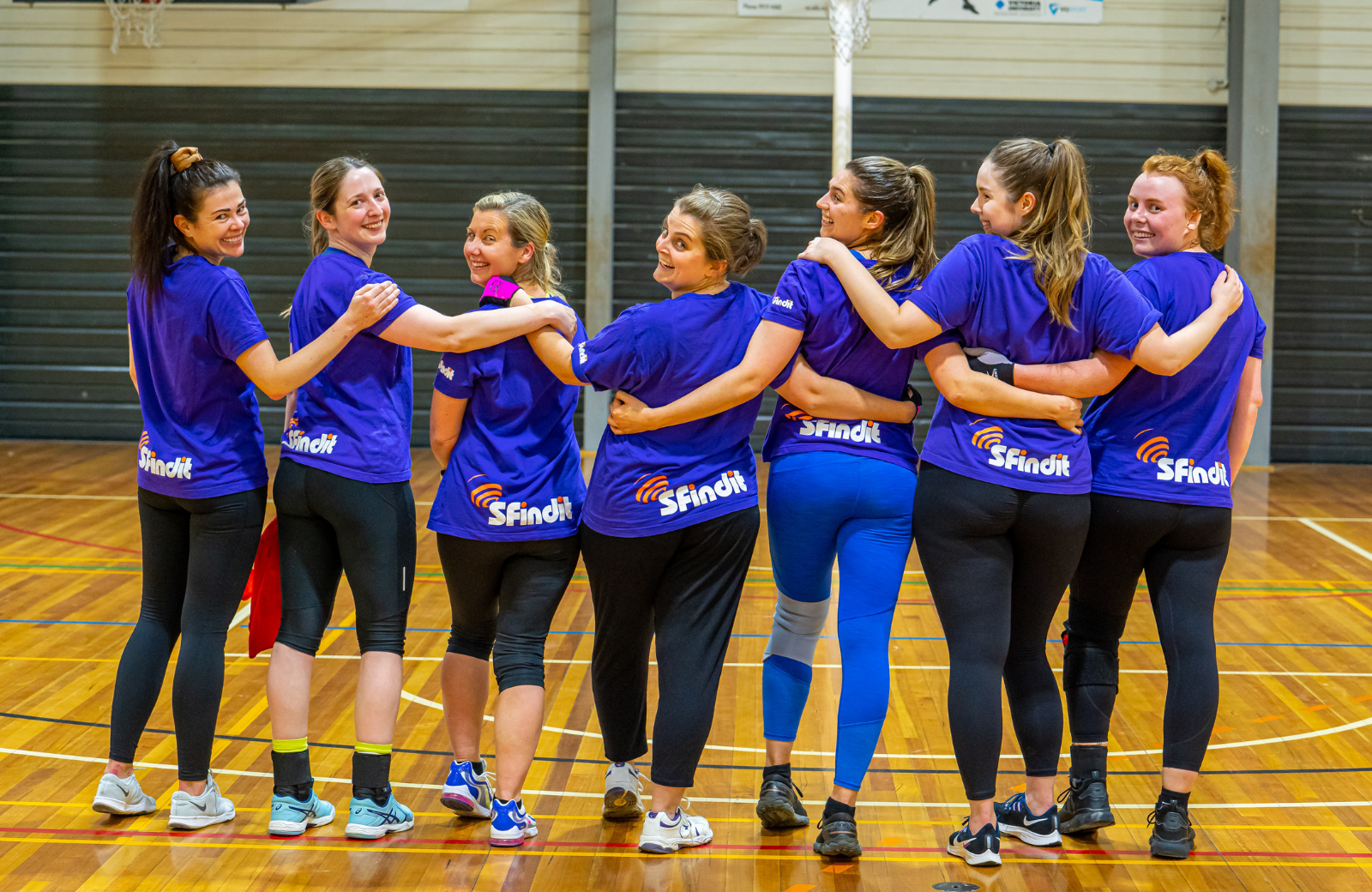 INDIVIDUALS
OUR INDIVIDUALS PROGRAM INVOLVES A ONE TIME SIGN UP FEE OF $40 BEFORE YOU ARE PLACED INTO A TEAM
THIS NEEDS TO BE PAID VIA PAYPAL WHEN SIGNING UP
YOU DO NOT NEED TO BE A PAYPAL MEMBER, YOU CAN PAY VIA DEBIT OR CREDIT CARD
YOUR JOINING FEE PLACES YOU INTO OUR SYSTEM AND YOU GET ONE CLUB T-SHIRT TO BE WORN AT GAMES
The Individuals Club: SFindit
We have our own club at each venue known as the SFindit teams thanks to our sponsors, where we make up teams of individuals. You pay a slightly discounted upfront fee to be placed into one of these teams.
The Season
Each season is approximately 15-weeks long. Below are the costs per season based on your sport of choice. These fees are based on a 15-week season and can change based on a pro-rata if you join late or the season is longer than normal.
NETBALL: $155.00*
BEACH VOLLEYBALL: $155.00*
HARD COURT VOLLEYBALL: $165.00*
* The fee does not include finals. If your team makes finals then the whole team is responsible for paying a team game fee and no more than $12.00 per player.
Insurance
All players are covered under our insurance policy. In accordance with federal law, insurance is non-comprehensive and we advise all players to have their own Private Health Insurance. You can read about our insurance and what we cover at: https://citysidesports.com/insurance
Your Team
You will be placed into a team based on the information you provide us where we consider your nights available, venue options and your skill level. Once placed into a team, that team only plays on the same night each week at the same venue.
Refunds
If for any reason, you become unwell or injured during the season and cannot play out the remainder, we will refund you $9.00 per game that is remaining in the season (medical certification must be provided). Refunds will not be issued for any other reason.
How long does it take?
Generally it should not take too long to get you into a team and sometimes we can get you into one within a couple of days. New seasons begin in March, July and October so the process is quicker around those times as we will have vacant spots or create new teams.

When we are mid-season the process can be slower as we wait for vacant spots.

When signing up you are giving CitySide Sports 45-days to get you into a team. In the unlikely event that we do not find you a team by 45-days, we will offer you a refund of your joining fee or the option to continue waiting.
Signing up with a friend?
No problem! You will both need to register individually, however in the notes section just place each other's name, and we will get you into a team together.
Minimum Age
Please note that the minimum age to play with CitySide Sports is 14. For juniors, please contact Netball Victoria or Volleyball Victoria who can direct you to your nearest junior clubs.
SIGN UP TO SFINDIT NOW