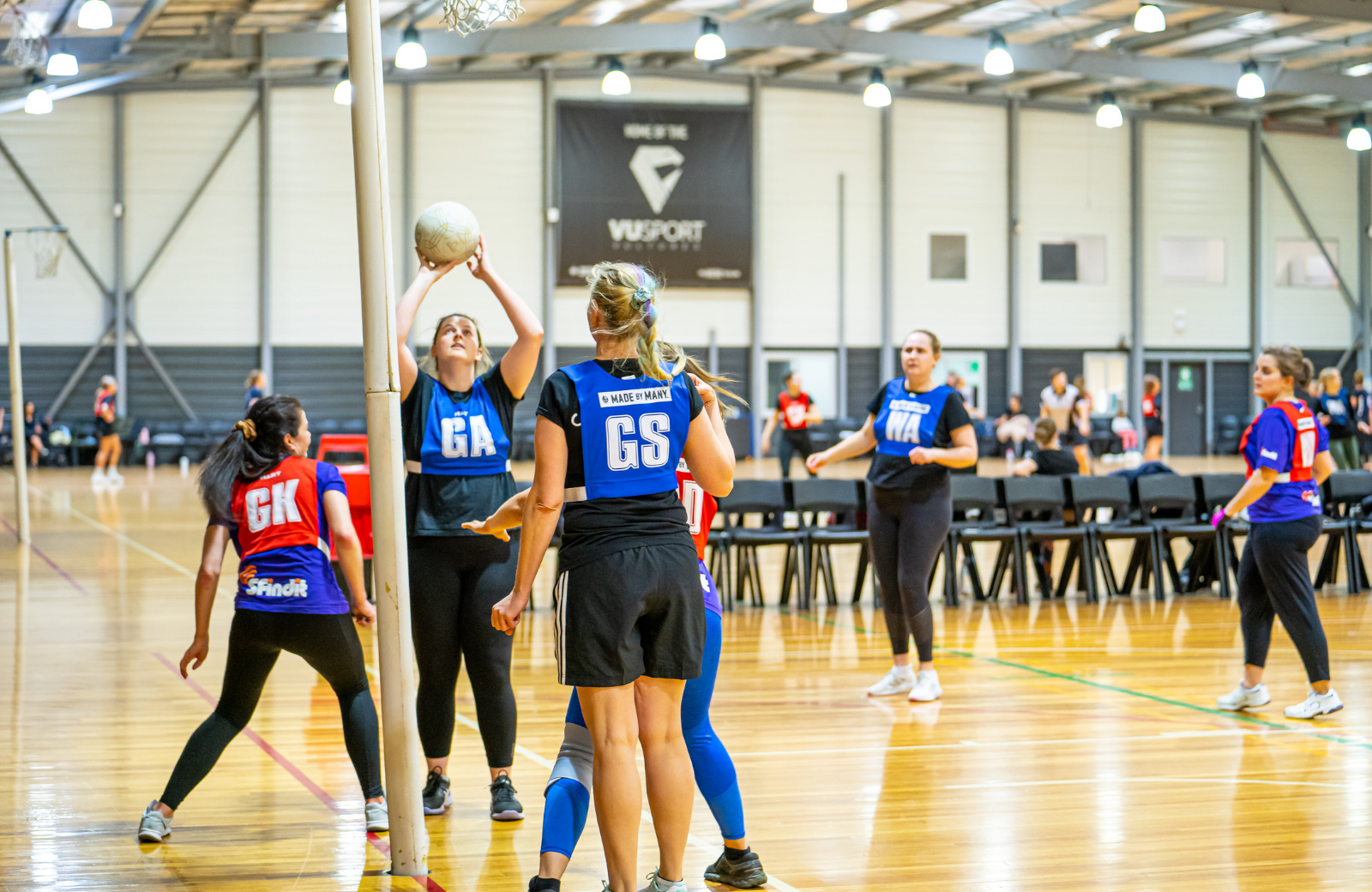 CitySide Sports: Netball
This is where it all began. In 2007 we opened our first venue at Mayors Park, Clifton Hill. We are now the largest provider of social netball in Melbourne, with 8 different locations. We have built a strong reputation of pride in the service we provide, the work ethic of our umpires, and our charity work to boot, raising over $111,000 for various organisations such as headspace, MND Vic, SANDS Victoria and more... We are a private enterprise sports business, but we strive to feel more like your local sports club, a community you can be proud of.
REGISTRATION: $140.00 - INCLUDES PREMIUM INSURANCE FOR INJURIES OCCURRING ON COURT
REGISTRATION FEE INCREASE: Unfortunately, we have had to raise our registration fee, due to a significant rise in insurance costs (300% increase in costs). Read more about this increase, here...
WEEKLY GAME FEE: $84.00 PER TEAM, PER GAME - You can pay it weekly via cash or in our APP on card, or you can pay upfront via Bank Transfer.
We supply all balls & bibs for every game - it's all part of the service!
---
WHAT EXTRA SERVICE CAN YOU EXPECT AT CITYSIDE SPORTS NETBALL COMPS?:
We pride ourselves on going that extra mile. Such as, we provide nail tape for you if you need for your nails. No need to buy a roll just to do a few nails! The bibs we provide... they are freshly washed and clean for EVERY game. (Yep, we wash a crap load of bibs each week!) We have excellent insurance for when you get hurt (hopefully you never will) ... be wary of competitions that charge similar or more, and only have public liability, that won't help your swollen ankle! Most importantly, our umpires are enthusiastic and run - don't tolerate a competition where an umpire walks the whole game! They are unlikely passionate about your game of netball, like we are!


---
COMPETITIONS: